Steel garage buildings or metal kits are one of the most popular construction projects to be on your property.  Whether you need a place for your car, need an extra building around your property, want extra storage space, or any other commercial reason, a steel garage is the safest, most reliable, and best possible solution.
But before buying a steel garage, you need to prepare some questions beforehand that could help you find the best answers to your confusions.
You can ask the steel garage provider what the garage is made of, how long the steel garage would stand, what are different prices of steel garage pieces, what can they be used for? This way, you will be able to grab the idea of steel garage buildings and kits.
Here VOD Steel Buildings comes into the picture, our experts can guide you properly before purchasing a steel building and you can acquire a metal kit which will help you go a long way.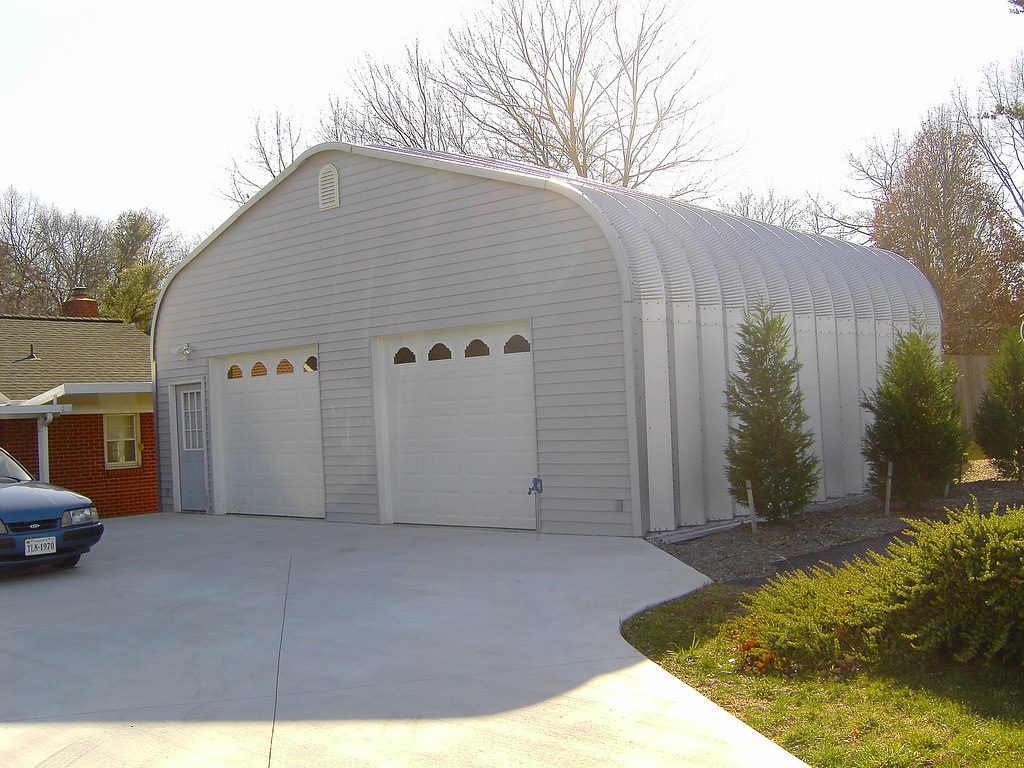 Ready to learn about the steel garage cost? Let's dive into this quick guide.
What Is the Average Price of Steel Garage?
Construction costs of steel garages vary depending on local and state building codes, weather conditions such as heavy snowfall and high wind areas, and customer's choice. We will discuss all the factors in detail later.
Below are the average prices of steel garage as per updated market rates.
One Stall Garage
| | |
| --- | --- |
| Size | Estimated Price |
| 12'x20′ | $9,600 |
| 14'x20′ | $10,405 |
| 14'x22′ | $11,710 |
| 16'x24′ | $12,688 |
---
Looking for a steel garage and metal kits at a reasonable price?
VOD Steel Buildings is here to accurately estimate prices for quality steel garage. Contact us by filling the form or call now at 1-844-609-0505.
---
Market Price of Steel Garage in Canada – Factors Affecting the Steel Garage Cost
There are several factors that come into play for the pricing of a steel garage building in Canada.
Price of steel
Size of steel garage/ building/ kit
Labour cost
Insulation
Installation of windows and doors
AC & heating
Plumbing & electricity
The abovementioned factors affect the total cost of a new steel garage. We will now break them down in detail.
Price of Steel 
Steel, like other materials, fluctuates in price with the ups and downs of market forces. Prices can go up and down depending on supply chain issues, the number of steel foundries or plants operating, the iron ore cost at each foundry, and the overall demand for steel. This is why steel is usually expensive as compared to other metals in the market.
Steel industry experts have also noted that a 200% rise was observed in steel prices in 2021 due to its massive demand and closure of several mills. The higher the supply, the lower the rates, that's how the steel supply chain works.
For this purpose, you must search the market price in Ontario and Canada before buying a steel garage. Go with the minimalistic and reasonable option that could provide you with a quality steel garage and metal kits at the right price.
---
Related Article: An Ultimate Buying Guide to Steel Garage Kit in Ontario, Canada
---
Size of Steel Garage Building 
Building size is the second deciding factor when it comes to material costs for a steel garage. Now understand the formula:
The bigger the building, the more steel it contains
The more steel, the higher the cost
On average, commercial steel building construction costs range from $10 to $25 per square foot. It can go up to $125 per square foot.
Labour Cost
Do you want to install the steel building yourself or hire a contractor? If you know how and have the right tools and equipment, you can save money by installing a steel frame kit yourself.
However, you can save time by hiring a professional contractor. Also, labour costs can increase depending on the time of year, how busy the labour is, the date of installation, and the location of the building. Just as the price of steel fluctuates with demand, so do labour costs.
Insulation 
Need to insulate your steel building? If yes, then keep in mind that insulation of your steel garage will increase its charges. This is dependent on the type of insulation that you want to add to your new steel garage.
Being in the business of manufacturing steel garage and metal kits for so long, our experts believe that bubble separation is the most cost-effective in terms of initial cost. It creates an air barrier inside steel buildings, but is not as effective as other types of insulation.
Fibreglass insulation is more expensive, but can be more efficient at maintaining a specific temperature within a building.
Addition of Windows & Doors
Installing windows and doors can change the cost of a steel building. When you add these elements in certain areas with specific measurements, it will indirectly reflect the cost upon the new price.
However, there are several options to go with to avoid huge charges of windows and doors. Hollow doors are less expensive compared to galvanised metal doors. However, commercial steel doors offer better security and protection. If you are looking to create a personal workspace then it's better to go with steel garage specific doors and windows.
---
Featured Article: Guide to building Steel Homes in Canada
---
If you have cargo doors and loading docks in a steel building, adding those larger doors will also increase the price. Similarly, if you choose automatic doors over the manual ones, they will cost more.
The type of window required and the thickness of the glazing will determine these additional costs. Whether you are searching for double-hung windows or tinted glass that helps with temperature control, the type of window you need can change the cost of a steel garage building.
Air Conditioning & Heating
Steel garages are the best options when it comes to looking for air conditioning options or heating options. Depending upon the weather conditions, you can customise your steel garage however, adding air conditioners and stoves will increase your costs.
Plumbing & Electricity 
If a steel garage requires plumbing and electricity, it will cost more than a simple steel building that stores items for a long period of time. Furthermore, if you will go with plumbing and electricity options then you may use your steel garage for residential and commercial purposes.
Are Steel Garages More Cost-Effective Than Other Materials?
The shortest answer to this question is YES!
Steel is one of those metals that is immune to rot and mildew. It is completely termite resistant and will not burn in fire. Considering its durability and strength, it is more durable than wood and retains its rigid structure years after the day the structure was built.
Get the Quote for Cost-Effective Steel Garage 
At VOD Steel Buildings, we manufacture prefabricated steel garage and metal structures that allow you to have rigid structures in your property rather than wooden or brick structures, thus saving construction costs. This is why steel garages are considered to be more cost-effective than any other materials.
We as Ontario's proud steel building construction company have accurate price estimators. Fill out the form to get a quote and our staff will get back to you as soon as possible. If you need more assistance, feel free to call us at 1-844-609-0505.